Tokyo World Festival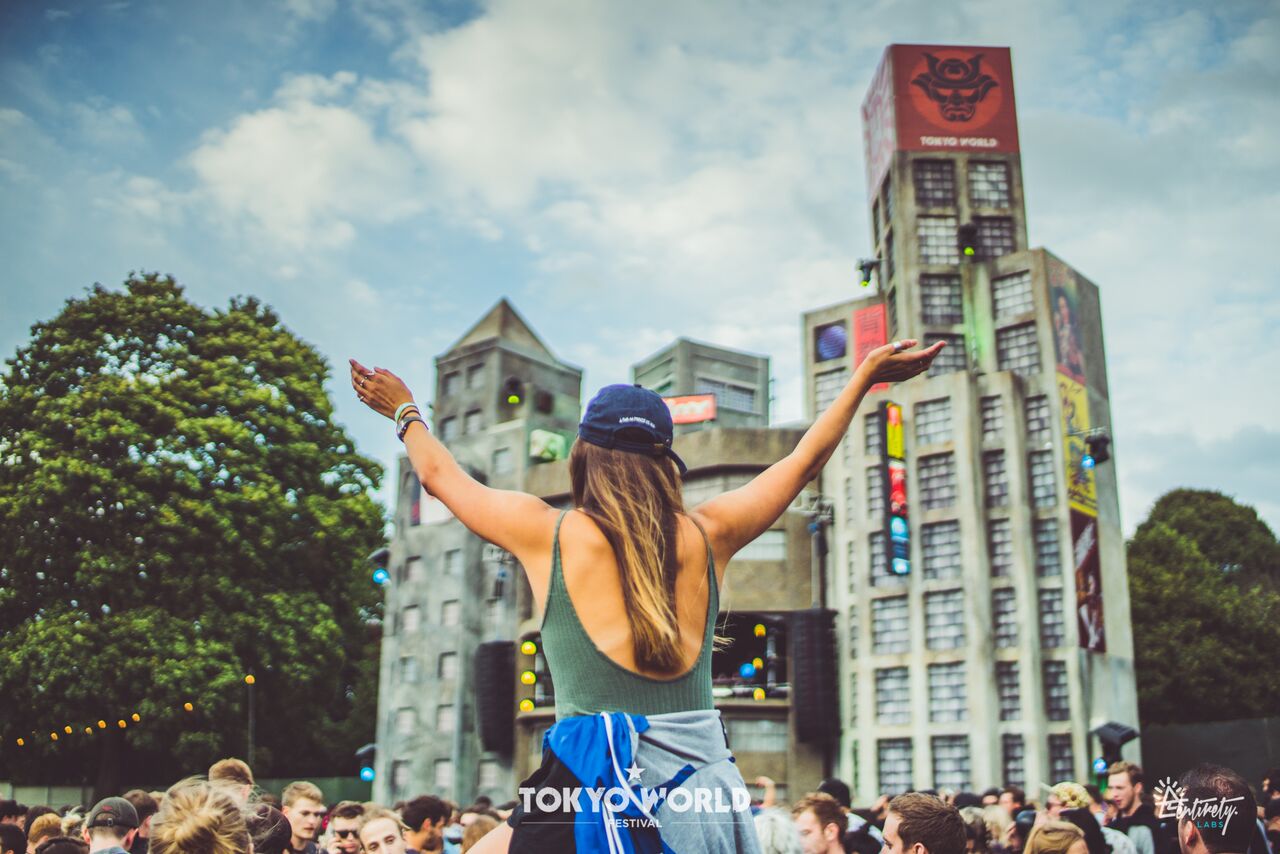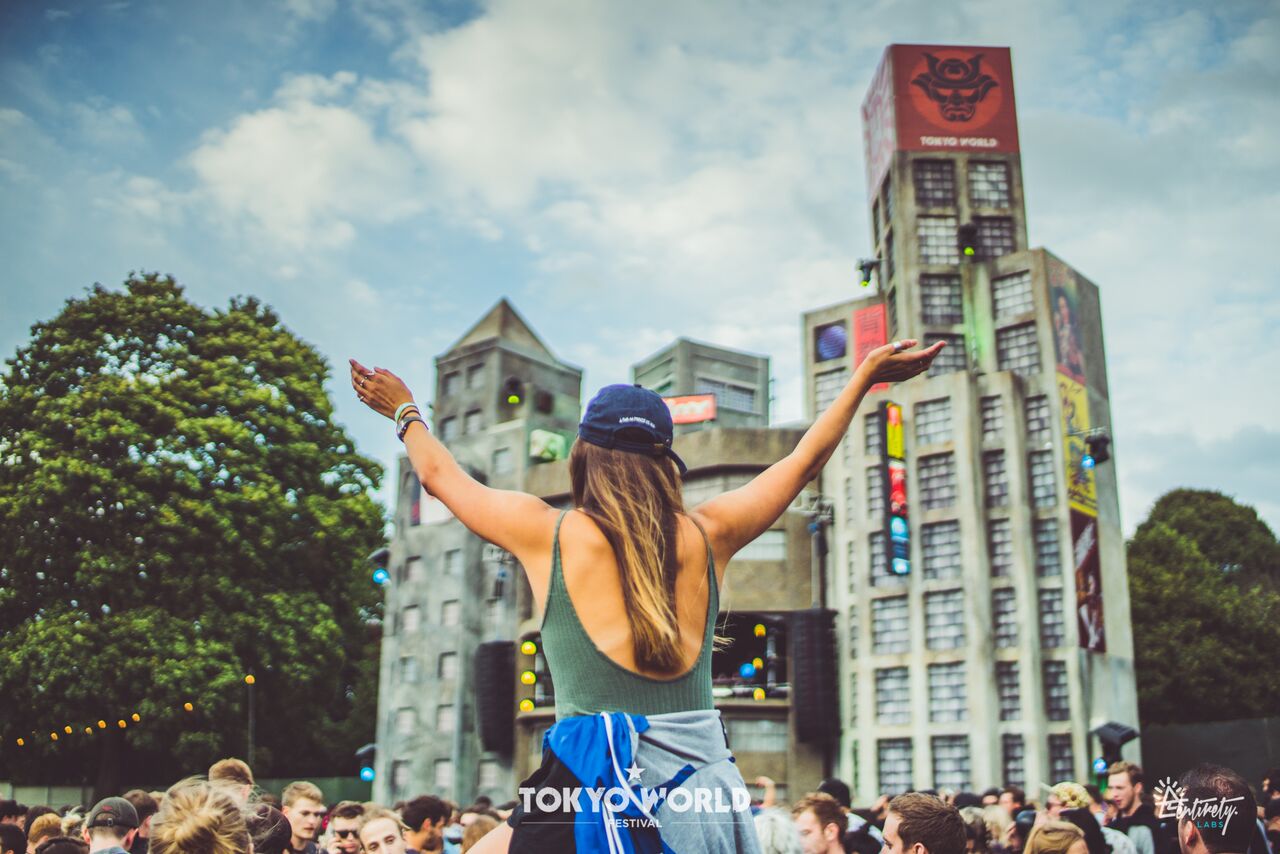 Tokyo World Festival
Void Acoustics Arcline 8 system deployed for over 7,500 strong crowd at a high level production festival event featuring world class drum and bass DJs and MCs, with stringent off site noise control requirements.
After a successful summer touring the beta Void Acoustics Arcline 8 medium format line-array system as part of our work in association with Void's R&D department, we were approached by the ever-growing Tokyo World festival, located in Bristol's Eastville Park to provide a large scale system to cover no less than a 7,500 strong crowd for a demanding and discerning line up of world famous drum and bass acts.
Situated right in the heart of a residential area, with nearest premises just a few hundred metres from stage, keeping offsite noise to an absolute minimum whilst still providing the ravers with plenty of sound pressure was order of the day. Using site plans and the latest EASE GLL data for the system, we carried out full prediction and mapping using the newly released EASE Focus 3 to ensure that we met all measurement criteria from the stringent licensing conditions. This involved careful deployment of array angles to ensure rapid drop off of mid and high frequencies after the designated crowd area, as well as simulation and design of a cardioid subwoofer array to reduce low frequency energy behind and to the sides of the stage area.
Each side of the elevated, projection mapped set piece DJ booth was flanked by 8x Arcline 8 line array elements, complimented by no less than 12x Stasys Xv2 dual-18" horn-loaded subwoofers, with a further 2x Arcline 8 handling front fill. Stasys 4 and 218 reflex cabinets provided full-range DJ and MC foldback monitoring on-stage, and the entire system was powered by Powersoft X4 and K20 DSP amplfiiers, driven from a Midas Pro 1 digital console at FOH.
It's safe to say that the entire production was a roaring success; the new system's incredible depth, clarity and tonal balance made working with the artists and the site a breeze. We eagerly look forward to many more similar installations in the coming months with this incredible new line array!
EQUIPMENT USED
18x Void Acoustics Arcline 8 line array cabinets
12x Void Acoustics Stasys Xv2 subwoofers
2x Void Acoustics Stasys 4 DJ monitors
2x Void Acoustics Stasys 218 subwoofers
2x Void Acoustics Stasys 2 wedge monitoring
1x Midas PRO 1 mixing console
Powersoft amplifier racks and processing
You can watch the official Mutiny Stage aftermovie here: