Dynamic delights
From stage plots, to changeovers, to dynamics and more - putting on live music is one of the most challenging, but most rewarding parts of an event. You can rely on Neuron's expertise to assist you in delivering a memorable event, right from the first step.
Our holistic production service includes advancing your acts, sourcing the riders and artists' requirements, and building plans for how things will be laid out on stage to ensure a smooth, trouble-free transition from act to act. An experienced systems engineer will produce predictions and simulations of how the sound will cover the audience, ensuring that every note is crystal clear where it matters, whilst also giving careful consideration to the any noise-sensitive neighbours. Once show day arrives, our monitor engineers will ensure that your talent is comfortable, and our skilled front of house engineers make them sound even better than the recording out front. We can even provide multi-track recordings upon request, letting you take home the moment to cherish forever.
Danley Sound Labs, Inc build loudspeakers which are unique and deliver a clear, pure, natural and uncoloured sound at the audience's seats, using fewer cabinets, fewer channels of amplification and less mains power than the competition – providing a viable alternative to the ubiquitous line array approach to sound reinforcement.
In just a few short years, Dr Heil's invention of Wavefront Sculpture Technology changed the face of touring sound by replacing the large 'pineapples' of clustered point source boxes with a J-shaped vertical line of fixed horizontal dispersion cabinets. Some 20 years later, the flaws of line arrays are well documented, and various different band-aids aree applied in both physical and digital domains to try and correct these, with varying levels of success.
Tom Danley's heritage in projects for NASA and the US Military belies his forward-thinking approach, and with extensive research and many patents, his designs allow us to deploy true point source systems, offering improved pattern control, tighter impulse responses, increased coherence and clarity, plus quicker rigging times, smaller truck packs, and vastly improved efficiency.
An in-depth white paper on why Danley can sound better and more consistent than line array systems can be found here:
http://www.danleysoundlabs.com/danley/wp-content/uploads/2012/01/line-array-paper.pdf
In recent years Synergy-based FOH systems and monitoring have been used and enjoyed by world-class artists such as Lauryn Hill, Beres Hammond, BB King, Wyclef Jean, Marilyn Manson, Garbage, Bad Religion, Jarvis Cocker, Roots Manuva, GoGo Penguin, Shobaleader One, and many more.
Not only do the audience get to enjoy incredible sound quality, but nearby residents also benefit from the unparalleled pattern control right down to the low frequencies, reducing off site noise and complaints.
The Synergy Horn™
This unique, patented technology makes it possible to build loudspeakers that perform the way that you expect. In the past, horns have fallen out of favor, not because horns inherently sound bad, but because it seemed nearly impossible to build a practical full-range horn. The Synergy Horn allows Danley Sound Labs to build full range, point source loudspeakers which are phase accurate, and consistent in response over the entire stated coverage angle.
At the heart of virtually all full-range Danley speakers, it is the technology that puts multiple drivers of different bandwidths into a single unified horn, allowing them to behave as a single, truly point source cabinet.
Jericho Horns
A large format variant of the Synergy Horn, the Jericho family consists of speakers with prodigious output, capable of covering an audience of thousands with a single cabinet per side.
Just one Jericho does the job of up to 20x large format line array cabinets, see a concert loudspeaker comparison document here:
http://www.danleysoundlabs.com/danley/wp-content/uploads/2016/07/Concert-Comparison1.pdf
Named after the infamous Biblical story, they aren't just insanely loud; the incredible fidelity, consistent response across coverage angles and fast transients make the Jericho the world's loudest reference monitors.
Unlike other manufacturers, we also invite you to look behind the grille, and publish independently verified data of all speakers – including the raw response without EQ or filtering alongside trustworthy, real world SPL measurements that you can rely on.
Unique Subwoofers
The role of a subwoofer should be simple; deliver the low end as accurately and efficiently as possible. The Tapped Horn and BC Horn technology is the next step in the evolution of the subwoofer, providing higher output in a smaller package, and increased fidelity than traditional reflex boxes. Tom Danley is rightly known for innovation in subwoofer design– his Servodrive subwoofer was championed by Michael Jackson and the Happy Mondays to name a few, and these exciting new developments change the field of low frequency reproduction.
Tapped Horns
Utilising both the front and the rearward energy of the speaker cone in a patented horn enclosure allows the Tapped Horn to provide more output with fewer cones and less power than competitors, whilst keeping a consistent frequency response regardless of the number of boxes deployed. For example, a single 18" loaded TH118 subwoofer is comparable to many reflex loaded dual 18" designs, despite using half the electrical energy and taking up less physical space. With a deep, warm sound and the exceptional punch of a horn loaded cabinet, the Tapped Horn is the building block for any size venue or event.
Boundary Coupled Horns
Originally designed for a very demanding military project, where intense output and extreme pattern control was a necessity, the BC or Boundary Coupled Horn is a new class of subwoofer, delivering not only exceptionally high efficiency and power handling, but actual directivity with up to 16dB of front to rear rejection, broadband.
This means cardioid response, without requiring additional cabinets, amplifier channels, and transient–smearing DSP filtering; in short, more output where you need it, in the crowd and not on stage or in the neighbourhood's gardens and living rooms.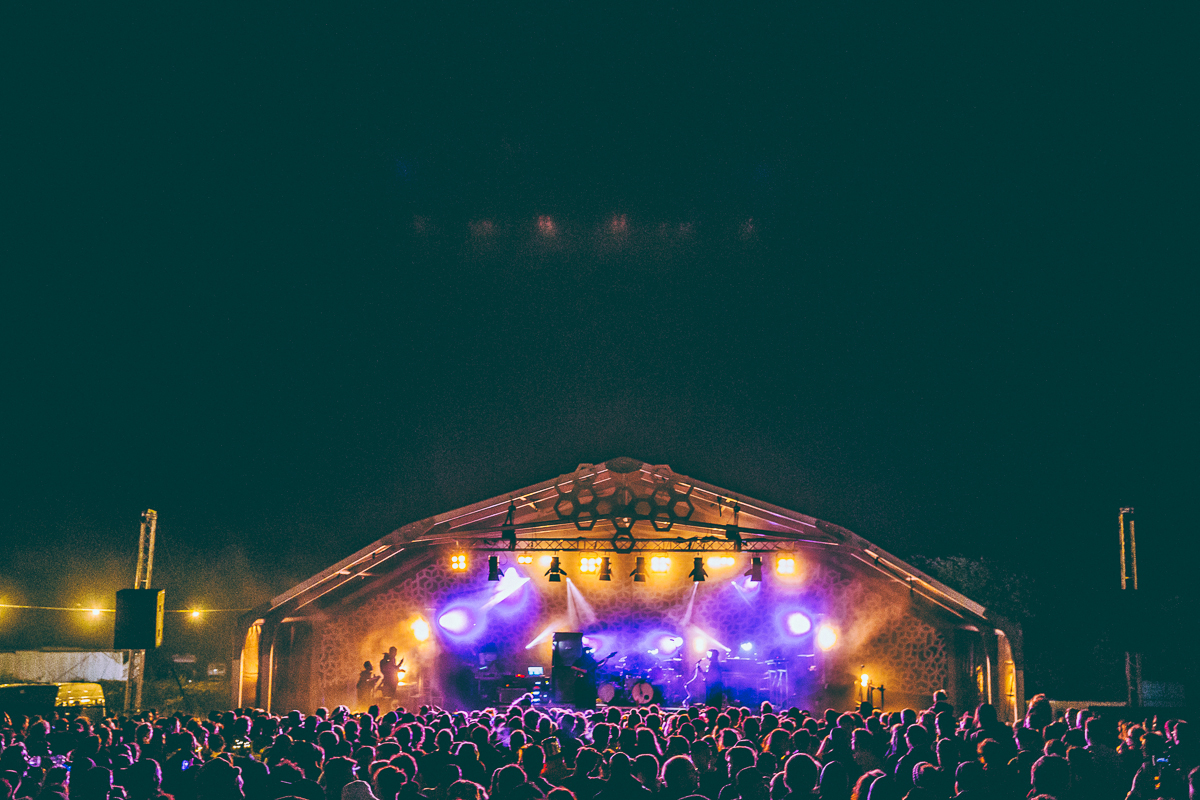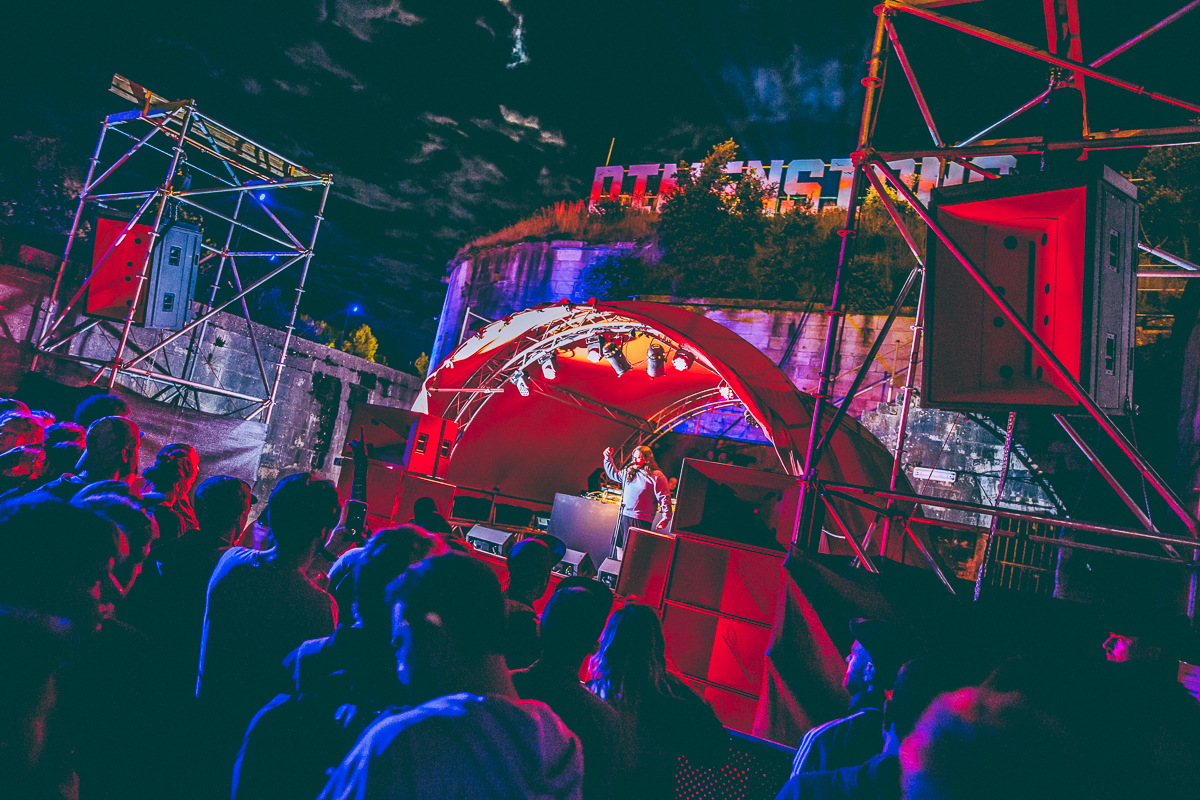 Outboard, Microphones and Other Essentials
Our preferred choice of mixing desk is the excellent range of dLive and SQ consoles from Allen & Heath. We like Allen & Heath because of their 40 year heritage, and commitment to maintaining an uncoloured sonic signature of the input signal, plus their frankly excellent effects and walk-up friendly workflow.
In-house we carry compact to large-scale surfaces, with stage boxes and expanders to facilitate even the largest of shows.
We are also equally at home with consoles from leading manufacturers such as Midas, AVID, Soundcraft and DiGiCo, and can supply these upon request to meet rider requirements.
We use microphones from industry pioneers such as Sennheiser and Shure, as well as more esoteric manufacturers like DPA and AKG - in various wired and RF compatible formats.
Choosing the right mic and placing it correctly can make a huge step towards getting the sound you want out front for the crowd.
Our staff have many years of experimentation, both in the traditional fields of standard bands and in the rather more abnormal world of art installations – knowledge that is applied to every event setup to ensure that you always get the best from your instrument of choice.
Each system can be built to your specification to meet the needs of any scale of live production, with additional microphones, mixing consoles or similar.
If you would like to discuss a custom order, please contact us or use the form to the right, and we will be happy to help put something together for you.